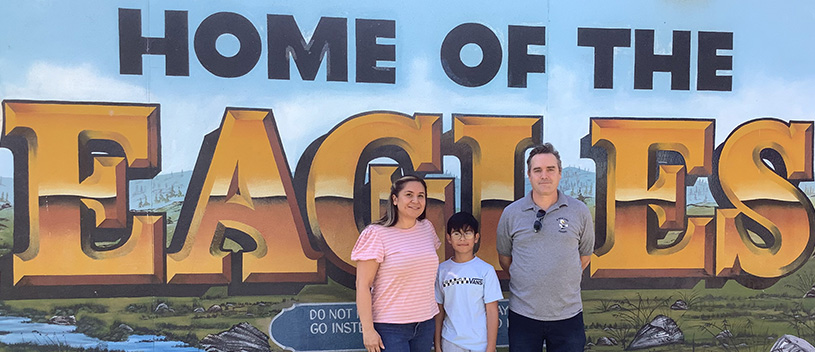 English Learners Advisory Committee
At Mark Twain Elementary, we understand the importance of family involvement in education. You are your child's first and most influential teacher, and we are excited about the opportunity to partner with you in your child's education.
English Learner Advisory Committee
A school-level committee comprised of parents, staff, and community members designated to advise school officials on English learner programs and services.
Responsibilities:
The ELAC shall be responsible for the following tasks:
Advising the principal and staff in the development of a site plan for English learners and submitting the plan to the school site council for consideration of inclusion in the school plan for student achievement.
Assisting in the development of the school-wide needs assessment.
Ways to make parents aware of the importance of regular school attendance.
Each ELAC shall have the opportunity to elect at least one member to the district English Learner Advisory Committee (DELAC). Districts with 31 or more ELACs may use a system of proportional or regional representation.
Meeting Calendar
Mark Twain Elementary ELAC Meeting Dates for 2023–2024
Please mark your calendars with the following dates: These are the scheduled meeting dates for ELAC.
Tuesday, September 12, 2023, at 2:00 p.m.
Tuesday, October 10, 2023, at 2:00 p.m.
Tuesday, January 9, 2024, at 2:00 p.m.
Tuesday, February 13, 2024, at 2:00 p.m.
Tuesday, March 12, 2024, at 2:00 p.m.
Tuesday, April 9, 2024, at 2:00 p.m.
Tuesday, May 14, 2024, at 2:00 p.m.
Por favor marque su calendario con las siguientes fechas: Estas son las fechas de las reuniones para ELAC.
Martes, 12 de septiembre de 2023, a las 2:00
Martes, 10 de octubre de 2023, a las 2:00
Martes, 9 de enero de 2024, a las 2:00
Martes, 13 de febrero de 2024, a las 2:00
Martes, 12 de marzo de 2024, a las 2:00
Martes, 9 de abril de 2024, a las 2:00
Martes, 14 de mayo de 2024, a las 2:00
Voting Committee Members/ Miembros del comité de votación:
JJ Albert-Principal
Veronica Castellanos-Parent/DELAC Representative
Coral Alcaide-Parent/Chairperson
Non-Voting Committee Members/ Miembros del Comité sin voto:
Jacqueline Enriquez - District Parent Liaison
Silvia Gonzalez - School Site Community Contact (Translator)
Tammie Hutton - Title 1 Resource Teacher/Secretary
DELAC Meetings - CUSD District Office: