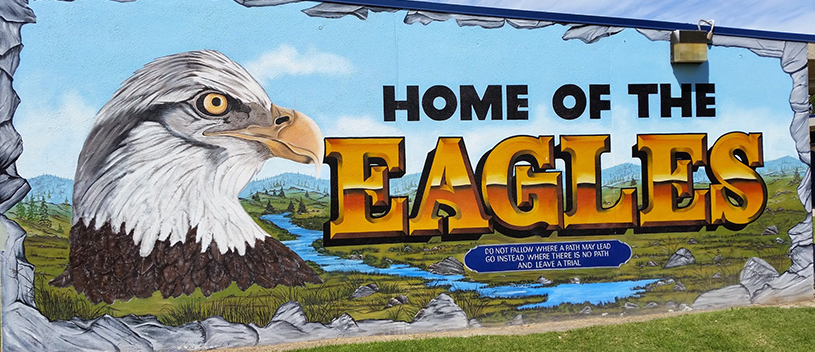 Welcome To Mark Twain Elementary!
Welcome to Mark Twain Elementary School, the home of the Eagles. Located in the middle of California's Central Valley, Mark Twain serves fourth and fifth grade students in the Corcoran Unified School District (CUSD) of Kings County.
We invite you to browse through our new website to discover how Eagles soar to new heights. Be sure to check out our Events and Programs pages for an inside look at our classrooms, and consider how you might join the Mark Twain family this year. We look forward to hearing from you.

QR Code for Parent-Student Handbook
Be sure to review our handbook for important school information.
A Message from Our Principal
Welcome back Mark Twain Eagle families,
It is my pleasure to welcome everyone back for another great school year at Mark Twain School. The staff at Mark Twain takes pride in creating an atmosphere where students can learn in a safe and creative environment. We focus on student achievement by providing a variety of academic and educational experiences that promote student growth and learning. Parent involvement plays a crucial role in our school's success. Ways to support your child's academic success include:
Making attendance a priority, limiting tardiness and absences
Communicating often with your child's teacher
Having your child read at least 20 minutes per day
Reviewing the school day with your child
The staff and I are looking forward to a rewarding school year with you and your children.
Respectfully,
JJ Albert
JJ Albert
Principal