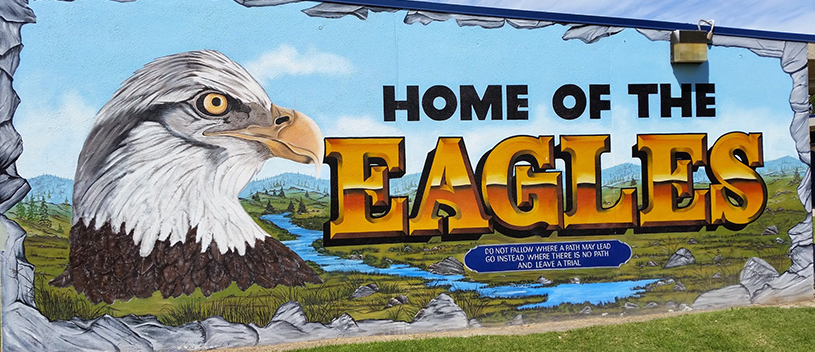 Welcome To Mark Twain Elementary!
Welcome to Mark Twain Elementary School, the home of the Eagles. Located in the middle of California's Central Valley, Mark Twain serves fourth and fifth grade students in the Corcoran Unified School District (CUSD) of Kings County. 
We invite you to browse through our new website to discover how Eagles soar to new heights. Be sure to check out our Events and Programs pages for an inside look at our classrooms, and consider how you might join the Mark Twain family this year. We look forward to hearing from you.
A Message from Our Principal
Welcome back Mark Twain Eagle families, 
As the principal of Mark Twain School, I extend a welcome to all our fantastic 4th and 5th grade students. We are thrilled to have each of our students back on campus ready to embark on another year of learning, growth, and fun experiences.
During this academic year we will emphasize the importance of teamwork, empathy, and respect for one another where everyone plays a vital role in creating a positive and caring atmosphere. We encourage open communication and collaboration between home and school to ensure the best outcomes for our students.
Together we will make this academic year full of discoveries, achievements, and memories. Welcome back to Mark Twain School.
Sincerely,
JJ Albert
JJ Albert
Principal