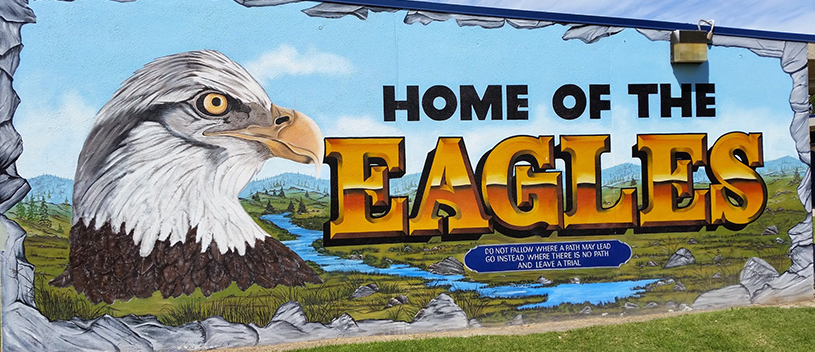 Welcome To Mark Twain Elementary!
Welcome to Mark Twain Elementary School, the home of the Eagles. Located in the middle of California's Central Valley, Mark Twain serves fourth and fifth grade students in the Corcoran Unified School District (CUSD) of Kings County.
We invite you to browse through our new website to discover how Eagles soar to new heights. Be sure to check out our Events and Programs pages for an inside look at our classrooms, and consider how you might join the Mark Twain family this year. We look forward to hearing from you.
A Message from Our Principal
Welcome Back Mark Twain Eagle Families,
We are excited for the start of the 2021-2022 school year! School begins at 8:00 a.m. daily with dismissal at 2:55 p.m. Every Wednesday, we will have dismissal at 1:30 p.m. We will serve breakfast in the cafeteria from 7:25 until 7:55 a.m. each morning.
Morning drop-off: Please use the parking lot by the cafeteria to drop off your child(ren). All students will enter through the gate by the cafeteria. All students must have a mask and are required to wear them when indoors. Students will enter campus and go to the playground.
End of day pick-up: Please use the parking lot by the cafeteria. Students walking home will be dismissed by the cafeteria, by the gate on the corner of Letts and Oregon, or the gate on Letts Avenue. The driveway in front of the school is for school buses only.
We look forward to a wonderful year of learning and personal growth!
Sincerely,
JJ Albert
JJ Albert
Principal